The chemical industry and its ability to understand and modify the interaction of different elements in order to produce desired commercial products, has significantly contributed to the development of human life. Industry contributes significantly to almost every key area of human development – be it food, healthcare or energy. The industry has been constantly responding to needs of growing population ranging from access to food to medical care to increased connectivity by providing us with (developments across) fertilizers, pesticides, pharmaceuticals, plastics, insulation, wiring, battery chemicals, adhesives, etc.
Heading into 2023, the chemical industry is in a strong financial position. The year ahead could be a turning point when companies emphasize the long-term viability of product portfolios in the context of sustainability in a move toward asset-oriented deal-making.
Digital implementation is changing the decision-making landscape of chemical producers. However, the near-term focus will be on stabilizing current platforms and capabilities, with the intent to monetize the current investment pool before expanding to newer areas. Producers may increasingly use digital technologies to empower materials innovation and expedite low-cost formulations by evaluating, optimizing, and assimilating ingredient recipes and domain knowledge.
With the support of the Indian government, the chemical industry in India witnessed significant growth. The industry has been modernizing over time through the development of novel molecules, technological advancements, improvement in product quality and launch of new product profiles to become a contemporary world-class chemical industry prepared to face international competition. Even at a time of increased global unpredictability, the sector remains a desirable Centre for prospects. Global dynamics that are affecting the chemical industry would present lucrative opportunities for the Indian chemical sector in the near future. The strategic choice to prioritize and realize this value-creation potential would determine the direction of India's chemical sector and its trade performance in the future.
We are happy to announce the "3rd edition of India: Global Chemicals and Petrochemicals Manufacturing Hubs" (GCPMH) to be held on 27th – 28th July 2023 at Hotel Le Meridien, New Delhi to be jointly organised by Department of Chemicals & Petrochemicals, Ministry of Chemicals & Fertilizers, Government of India with Federation of Indian Chambers of Commerce and Industry (FICCI).
In line with the maiden editions, we are glad to offer this opportunity once again to the chemicals and petrochemicals industry to interact and forge alliances in pursuance to the objective of making India as Global Manufacturing hub with "Sustainability and Circularity". The ongoing geopolitical scenario offers great opportunities for robust and stable economy like India to forge new alliance for the growth and development of Chemicals and Petrochemicals sector. India is among the best performing economies in spite of Global head winds.
Under the dynamic leadership of Hon'ble Prime Minister, India is hosting the G-20 presidency which enable us to showcase our leadership to the world and highlights our strengths. Indian Chemicals & Petrochemicals play a key role not only in the growth of Indian Economy but also in the Global arena, as we are heading on the upward trajectory, soon we will among the top Nations in terms of size and scale in this sector.
Keeping in view the above factors, we are expecting an overwhelming participation from many leading countries with large number of national and international delegates in respective forums. The summit will bring together global leaders, CEOs, government authorities, key industry players, state governments and subject matter experts from around the world in an open dialogue, under one roof to discuss the key developments, sectoral issues and the way forward with respect to Indian chemicals and petrochemicals industry. It will help to develop possible strategies, sharing insights, exploring opportunities and challenges which will shape the Chemicals and Petrochemicals Industry in India and across the world in the next decade.
---
Objectives
Highlighting and promoting segment-wise investment opportunities in respective investment regions
Showcasing the roadmap for Infrastructure development and its up-gradation plan
Devising strategies (anchor tenant) for feed-stock availability
Demonstrate the benefits of co-siting, networking, and greater efficiency using common infrastructure and support services.
Highlighting the initiatives undertaken by Government of India to facilitate the growth of the sector
To boost domestic manufacturing and exports
Promoting research and development and scope of technology transfer and Skill Development in the Chemical and Petrochemical sector
Promoting sustainability initiatives for comprehensive development of the industry
Industry excellence awards to recognize innovative work and boost innovation in the industry
Development of alternative, disruptive and sustainable solutions/business practices
---

ORGANIZERS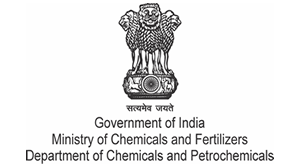 Ministry of Chemicals & Fertilizers
Founded in 1942, the Ministry of Chemicals and Fertilizers in India comprises of the Department of Chemicals and Petrochemicals, Department of Fertilisers and Department of Pharmaceuticals.

The Department of Chemicals and Petrochemicals (DCPC) works to formulate and implement policies that could help in fostering growth and development in the chemical and petrochemical industry of India. One of the department's major objectives is to attract public-private partnerships that could contribute to the sustainable development of petrochemical industry.

FICCI
Established in 1927, FICCI is the largest and oldest apex business organisation in India. Its history is closely interwoven with India's struggle for independence, its industrialization, and its emergence as one of the most rapidly growing global economies. A non-government, not-for-profit organisation, FICCI is the voice of India's business and industry.

From influencing policy to encouraging debate, engaging with policy makers and civil society, FICCI articulates the views and concerns of industry. It serves its members from the Indian private and public corporate sectors and multinational companies, drawing its strength from diverse regional chambers of commerce and industry across states, and reaching out to over 2,50,000 companies.

FICCI provides a platform for networking and consensus building within and across sectors and is the first port of call for Indian industry, policy makers and the international business community.